Roll over image to zoom in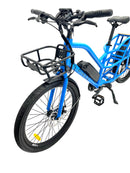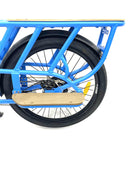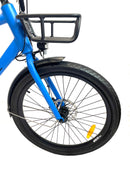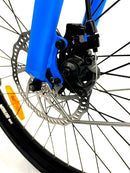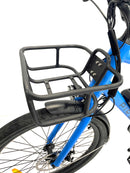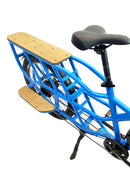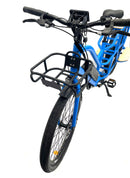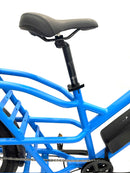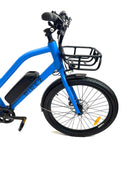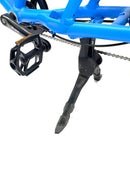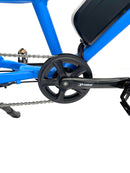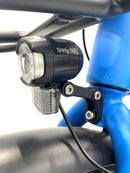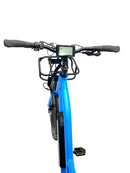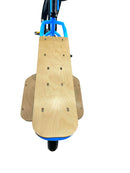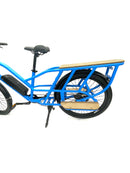 Description
Pirez Cargo Bike (Rear Hub Motor)
  Price does not include delivery fee
Colour: Blue
A Cargo Bike is an efficient way of transporting heavy loads, including food delivery, paper delivery, pets and even the kids.
The only problem with carrying all this extra load is that it becomes difficult to pedal up and down hills and on rough terrain, which is why it makes complete sense to have your cargo bike converted to electric.
Pirez have designed what we believe to be the best multipurpose, value for money cargo bike on the market.
The Pirez Cargo Bike is available in two motor styles:

Note:
*Baby seats not included
*Front Basket not included

*Shipping to be determined at time of checkout
|  SPECIFICATIONS
MOTOR: 48V 250W Rear Hub Motor
BATTERY: 48V 11.6Ah Downtube Battery
FRAME: Alloy Frame & Fork with:

integrated 7-Ply timber cargo platform and foot stops
front and rear mudguards

LIGHTS: 6V Front Light (wired to on-board battery)

DRIVETRAIN: 7 speed Shimano drivetrain

BRAKES: Quality Disc Brakes System
PEDALS: Wellgo Alloy Platform Pedals
STEM: Zoom Adjustable Stem
KICKSTAND: Double - centre kickstand
GRIPS: Clarks lock-on grips
 Note: Due to global supply issues, all specifications are subject to change.
|  DIMENSIONS
Length: 210 cm
Height: 115 cm
Width: 44 cm
Rear rack width: 17.5 cm